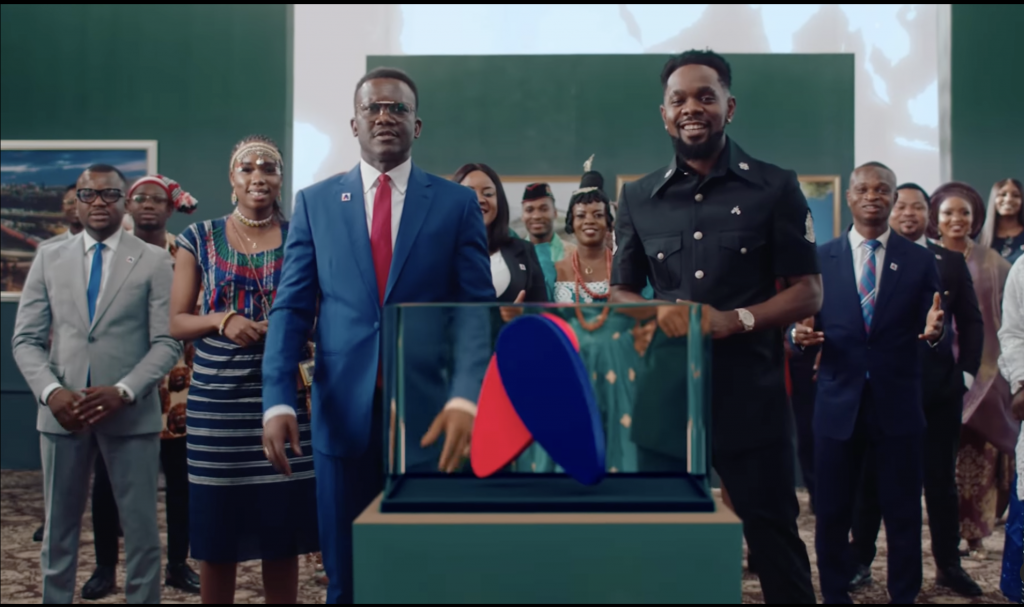 BEING A WELCOME ADDRESS BY MR. EBOSE AUGUSTINE OSEGHA,  MANAGING DIRECTOR/CEO, ANCHOR INSURANCE COMPANY LIMITED ON THE OCCASION OF THE LAUNCH OF THE COMPANY'S NEW LOGO AND TELEVISION COMMERCIAL (TVC) TODAY, 14TH SEPTEMBER, 2022 AT EKO HOTEL AND SUITES, VICTORIA ISLAND, LAGOS
Representative of the Executive Governor of Akwa Ibom State, Mr. Udom Emmanuel,
Representative of the Lagos State Governor, Mr. Babajide Sanwo-Olu,
Representative of the Minister of Finance,
Representative of the Commissioner/Chief Executive of Insurance,
Members of the National Assembly here present,
The Chairman, Anchor Insurance Company Limited,
The Chairman, Nigerian Insurers' Association,
The President/Chairman of Council, Chartered Insurance Institute of Nigeria,
The President in Council, Nigerian Council of Registered Insurance Brokers, 
The President/Chairman in Council, Institute of Loss Adjusters of Nigeria,
The National President, National Association of Nigerian Travel Agents,
Representative of the Advertising Practitioners' Council of Nigeria,
Distinguished Chairman of this event,
My well respected Members of the Board of Directors of Anchor Insurance Company,
Our dear Shareholders,
Managing Directors/CEOs and Management of other Insurance Companies present,
All Insurance Brokers here present,
Distinguished dignitaries from both the Public and Private Sectors present here,
Our very dear Customers who have been keeping us in business,
Our dear colleagues from the Insurance industry,
Management and Staff of Anchor Insurance Company Limited,
Our dear friends from the Media,
Ladies and gentlemen,
It is my singular honour to welcome you to this auspicious occasion of the launch of our new logo and Television Commercial (TVC). Before I proceed proper with my address, permit me to return honour and praise to the Almighty for granting you journey mercies from your different locations to this event.
Anchor Insurance Company Limited was licensed by the National Insurance Commission (NAICOM), in October 1989 to transact non-life insurance business. We started business immediately in November of the same year.
To the glory of God, the Company has continued to move from strength to strength. We recognize the sacrosanct reality that we are in business to put smiles back on the faces of our policyholders who suffer from risks insured against. We have not failed in discharging this duty since inception.
Our responsibility towards the public does not stop at responding to claims payments alone. We owe it a duty also to, at different periods, excite them with different activities and make them have an ownership pride of our brand. Our End of Year get together event christened "A Night of Bliss" has become an occasion Nigerians now look forward to attending. Today's introduction of a new logo identity and Television Commercial is one change that has become very necessary and calculated as we transition to another level of operations in the nation's insurance business climate.
Before this logo that is being launched today, we have had three different others. Our first logo was introduced upon commencement of business in 1989.
The second was adopted in 2005 but was replaced in 2008 with the one we are changing today. It has served and taken the brand far and wide for the last 14 years. We believe that the world is not static as it is constantly changing. As a forward looking organization with where we want to be in our minds, there was the compelling need to come up with a more adventurous and exciting logo identity that speaks into the brand's journey to that future position.  
In 2018, we came up with a Television Commercial themed "Who are We" to properly announce us to the world. Today, the "Who Are We" slogan has fully achieved the purpose it was met to deliver for the Anchor Insurance brand. There is now the need to set another brand height for the Company, hence the new TVC we will be launching to the world today. From today, it will be on popular international and local television stations.
From inception, we have thrived in maintaining excellent claims payment administration. We have raised our bar in speedy service delivery to our customers who are the reason we are strong in business. It is our desire to meet and satisfy your taste that we are going this extra mile of raising the brand standard today.
I must thank you all for believing and trusting in what we are doing at Anchor Insurance. We value your love, your business supports and loyalty to the brand. We will always deliver super customer experience to you as we journey together.
I thank you for honoring our call. Enjoy the event as it progresses.
God bless you all.
'