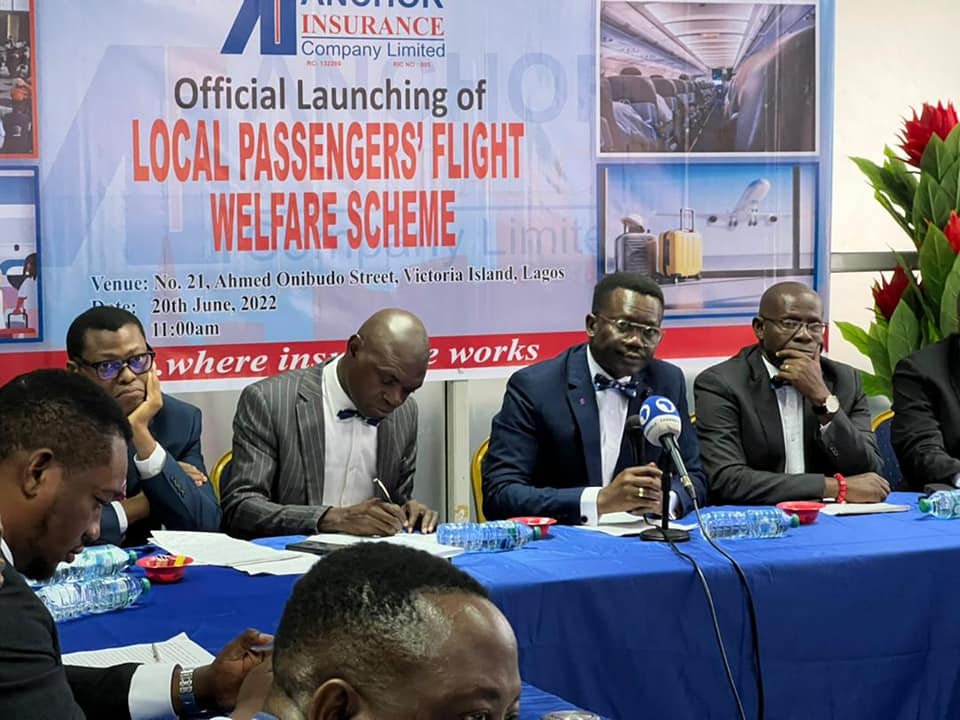 Sights from the launch of a new product: LOCAL PASSENGERS' FLIGHT WELFARE SCHEME by Anchor Insurance Company Limited in Lagos today.
The product is tailored to cater to cases of luggage or baggage delays, luggage or baggage loss, medical expenses arising from situations like accidents, etc, that could be suffered by local flight passengers. The product is a single one that should be subscribed for by the airline company on behalf of their passengers. The small premium is built into the air freight, not separately paid for by the passengers.
Tell your airline to contact Anchor Insurance for your protection.