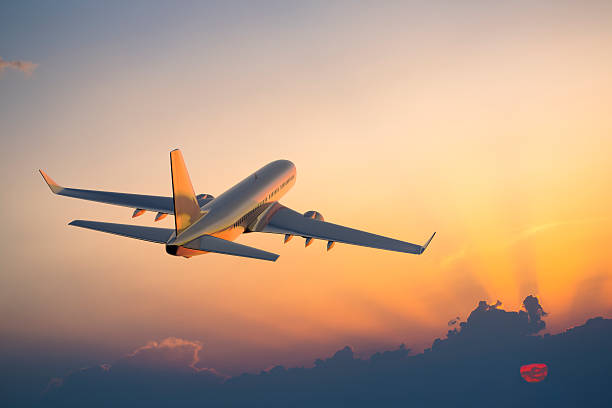 BEING AN ADDRESS BY MR. EBOSE AUGUSTINE, MANAGING DIRECTOR/CEO, ANCHOR INSURANCE COMPANY LIMITED, DURING THE MEDIA LAUNCH OF THE COMPANY'S TRAVEL INSURANCE AND AGRICULTURE INSURANCE ON 11TH SEPTEMBER, 2019 AT ITS VICTORIA ISLAND, LAGOS HEAD OFFICE.
The Management of our dear Anchor Insurance Company Limited, officers from travel agencies, practitioners of agriculture, gentlemen of the Press, ladies and gentlemen, I want to welcome you to the official media launch of two of our added product lines: Anchor Travel Insurance and Anchor Agriculture Insurance, recently approved by the National Insurance Commission (NAICOM).
We were particularly glad when we received the approvals as it provides the opportunity for us to extend our well known passionate service difference and finesse to drive the products for the maximum comfort of our potential customers. For about 30 years that Anchor Insurance Company has been in operations, we are remarkable for excellent delivery of services to our teeming customers.
Anchor Travel Insurance
This product which we are running under an agreement with MAPFRE ASISTENCIA, based in Spain, comes with different features and benefits. It comes with a family plan which ensures that children between three months and 18 years travelling with their parents only pay half of the premium rate being charged. It further comes with the premium discount package for group subscriptions. The group is expected to have a minimum of 10 people. The discounts range from 5% to 25% according to the number of persons that make up the group.
However, because of perceived risks associated with certain categories of age, the policy comes with variations in the premium charged to persons aged between 66 and 75 years, 76 and 80 years and  81 years old where only the Schengen policy is available.
The policy comes with three travel protection plans: Schengen, Worldwide and Worldwide 1.
Benefits:
There are several unique benefits the product offers. They include, among others:
Medical emergency assistance which includes medical expenses and hospitalization abroad, emergency medical evacuation, repatriation of family member travelling with the insured, emergency return home following death of close relative, repatriation of mortal remains.
Personal assistance benefits which include legal assistance, pre-departure services, abroad information assistance about lost luggage and passport, delivery of medicines.
Losses and delays benefits which include loss of passport, driving licence, national identity card abroad, compensation for in-flight loss of checked-in baggage, compensation for delay in the arrival of luggage, delayed departure.
Personal accident benefits which include accidental death, permanent disability.
Civil liability benefits.
Period of cover:
The policy offers a maximum of 92 consecutive days abroad per trip. Annual cover for non-consecutive trips is also for a period not exceeding 92 consecutive days.
Special conditions:
There are special eligibility conditions to be part of this policy. The following class of persons cannot be part:
Anyone intending to travel for more than 92 consecutive days.
Persons of less than 3 months of age.
Persons aged from 81 years old, except in case a specific plan including such cover for persons aged from 81 years is contracted.
Those who have initiated or embarked on the trip prior to the insurance underwriting.
Insured travelling for work reasons (paid or otherwise), undertaking physical or manual hazardous activities such as driving vehicles, use of machinery, loading and unloading, working at heights or in confined spaces, assembly of machinery, working on floating or underwater platforms, mines or quarries, use of chemical substances, laboratory work of any kind and any other hazardous activities.
Special consideration:
Children shall receive a maximum of 10% of the total individual compensation settled in the plan selected of the policy for the specific cover of personal accident and up to a maximum of 10,000 USD under accidental death.
Anchor Agriculture Insurance:
Furthermore, we received NAICOM's approval of our four Agriculture Insurance products . They include:
a.} Multi-peril Crop Insurance which covers against the risk of fire, lightening, pest/diseases, drought, flood, windstorm and aircraft. This policy covers damage for all cash and arable crops.
b.} Fishery Insurance that takes care of risks of death of the fish as a result of diseases and collapse of the pond.
c.} Poultry Insurance which is essentially against the death of birds as a result of accident, diseases, fire, flood and windstorm.
d.} Livestock Insurance which insures against the death of animals due to accident, pest/diseases, fire.
My dear gentlemen of the press and our friends that have graced this event with their presence, permit me at this juncture to specially thank our Product Development team who worked round the clock to do the necessary innovative work and secured NAICOM's approvals for them.
On this note, I, Ebose Augustine, the Managing Director/CEO of our great company, Anchor Insurance Company Limited, hereby on this 11th day of September, 2019 launch the Anchor Travel Insurance and Anchor Agriculture Insurance for the patronage of the Nigerian insuring public. The policies and other existing ones can be assessed online by logging on to our website or through our Marketers at our offices across major cities in Nigeria.
 As we officially launch these products today, let me, at the same time assure all potential customers of a seamless claims process which we are acclaimed for. We do not tell stories when genuine claims are reported to us. We assure you of the very best of service as you invest in our policies.
I thank you all for coming.